So that they are never forgotten!
Our Music Ministry is now worldwide.
This website provides the melody and lyrics to more than 285 Cantos Apostólicos (Apostolic songs or hymns). It contains soothing instrumental music played by me. I have played and recorded this music as I learned it as a musician in the church that my father, Eutimio Rios, pastored in Las Cruces, NM. You can listen to the melody of these songs and you may download them to your computer free. You may add a link to this website to your church's website or to your Facebook, if you wish. I do not need the publicity or compensation, nor do I wish to sell this music. The Lord blessed me tremendously throughout my professional career. My sole mission is "So that they are never forgotten", "A fin de que nunca sean olvidados" - to preserve the melody of the Cantos Apostólicos "viejitos". Unfortunately, there is no sheet music for these old cantos, so hundreds of them have already been forgotten.
The Lord continues to bless this ministry. Our prayer is that you are blessed as you listen to these songs. Please pray for this ministry and tell others to simply do a search for "cantos apostolicos" on the Internet. Click on "
comments
" to read the effect that these cantos is having on many people all over the world. You can add your comment to the guestbook, if you wish.
Larry C. Rios
Click on "Cantos" or "Gospel Songs", to listen (and sing along) to free, beautiful instrumental praise music played by Larry C. Rios. Included are 46 of the 79 songs composed by Bro. Lorenzo Salazar.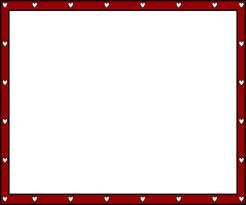 Is there any way to stimulate an interest in these songs? Does anyone know of an Apostolic church that sings even one of these songs in their services? I have been told directly by ministers that these songs do not appeal to young people.


Guestbook
Visitor Statistics for 2017
November listening audience: 12,851 different people
Hits in November: 125,780
Total Hits in 2016: 1,763,626
Total Visitor Countries in 2017: 143
Our two websites have had a total of 8,731,078 hits*.

*Excludes hits by robots.